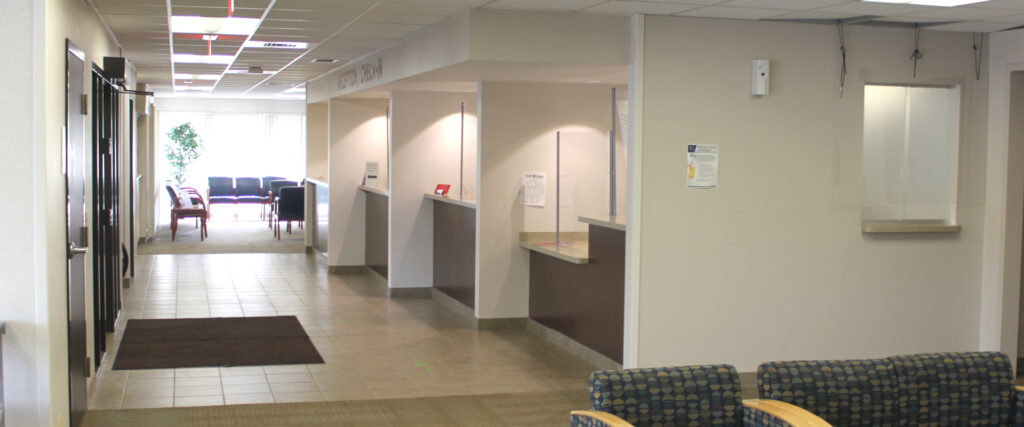 Office Policies/Billing Information
New Patients
We suggest that you arrive 10 to 20 minutes prior to your appointment time to allow time for any necessary paperwork. Please bring the following items to your initial appointment: a current insurance card, photo identification, a list of any medications that you are taking, and a copy of your immunization/shot record.
Phone Messages
In order to provide the best care possible to our patients and allow our scheduled patients to be seen by our providers we have office staff available to take telephone messages for our providers during office hours. Our office staff will obtain the message and forward it to the provider. Once the provider has replied to the message someone from our office will call you back with the provider's response. Please be aware that certain messages may require an appointment.
Treatment of Minors
Patients under the age of 18 must be accompanied by a parent or guardian. If no parent or guardian is available we may ask to reschedule the appointment.
Records Release
We will provide you a copy of your medical records upon written request and for a fee. Please allow 30 days for this request to be processed.
Cancellation Policy
In fairness to other patients and the provider, we require at least 24 hour notice to cancel an appointment. Same day cancellations and no-show appointments may result in termination from our practice.
Late Policy
If you are going to be late for your appointment, we request that you call our office prior to the appointment time. If the schedule allows, the appointment time may be shifted to accommodate the delay. However, if the tardiness is in excess of 10 minutes, we will need to reschedule your appointment. We work diligently to stay on schedule and suggest that you arrive 10 to 20 minutes prior to your appointment time to allow time for any necessary paperwork.
Billing and Financial Policy
If you have insurance, we will file the claim with your insurance company. Patients are responsible for any required co-payments or outstanding balances. Payments are expected at the time of visit.
Billing Information
It is the patient's responsibility to provide us with a current insurance card and plan information prior to services being rendered. We must obtain this information to accurately submit charges for your visit. As a health care provider, our relationship is with our patients and as a team; we will continuously follow up on outstanding claims. At times, we may require the patient's intervention to assist us and we appreciate the patient working with us in this regard.
Hedges Medical Group requires payment in full if an insurance card is not provided before your appointment. Providing correct insurance information and any necessary authorization(s) are your responsibility. You are responsible to pay any charges denied by your insurance because of inaccurate/missing information.
In order to accommodate the needs and requests of our patients and the community, we have enrolled in the Silver Cross Health Connect managed care plan. While we gladly provide this service to our patients, it is important for the patient to be familiar with the guidelines of their insurance plan requirements regarding authorizations, referrals, deductibles, co-payments and other vital requirements.
Accounts past 60 days are considered delinquent and are subject to review. This may result in the account being sent to our collection agency, Creditors' Discount and Audit Company and dismissal from our practice.